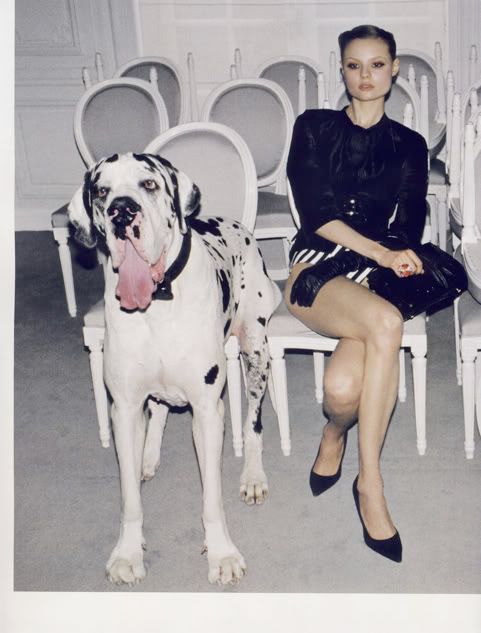 Dogs at 30 Avenue Montaigne! Oh what a shame that my little dog Sindbad can't see this - he'd love it.
Magdalena Frackowiak
(ok Magda, put down that little dog from the bag..) and all the sweet dogs are in the June/July issue of
Vogue Paris
. I need to buy this asap! Voff? Woff? Oui!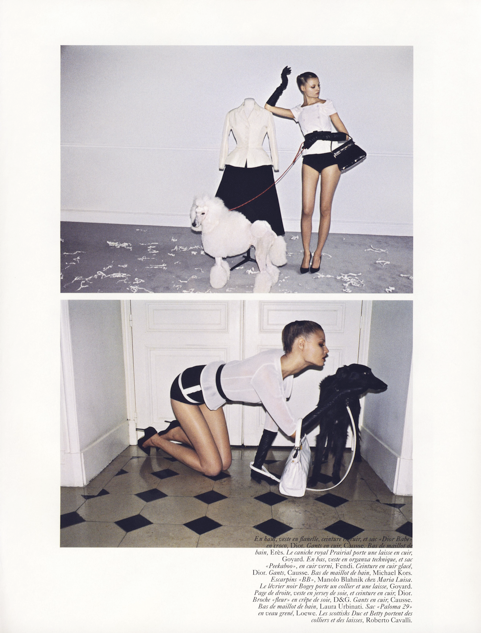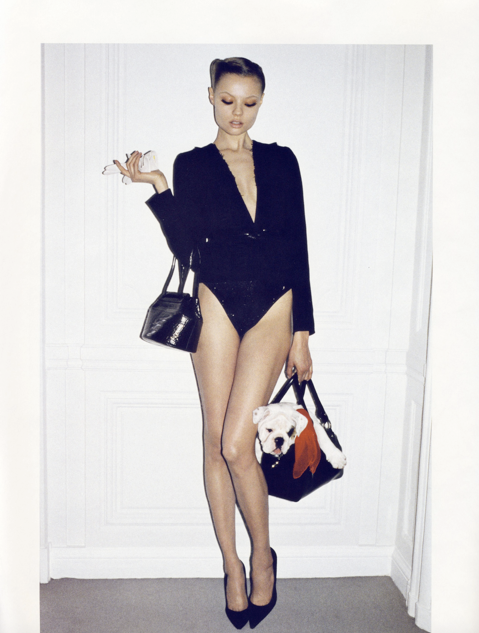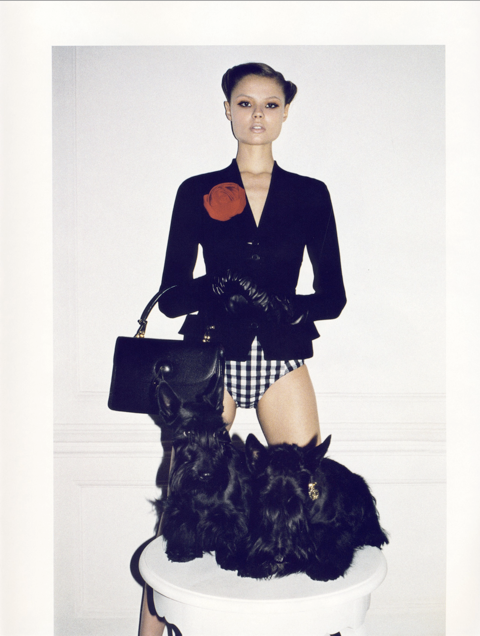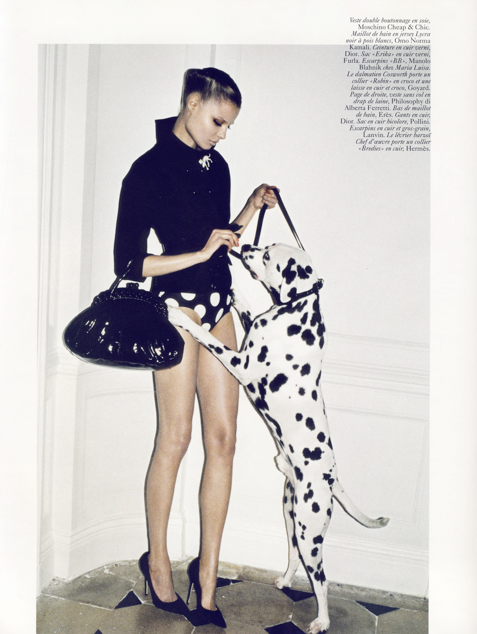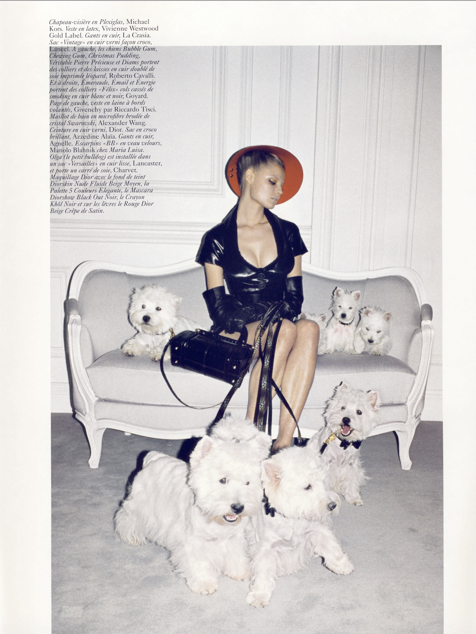 (Images from diorettescans.blogspot)